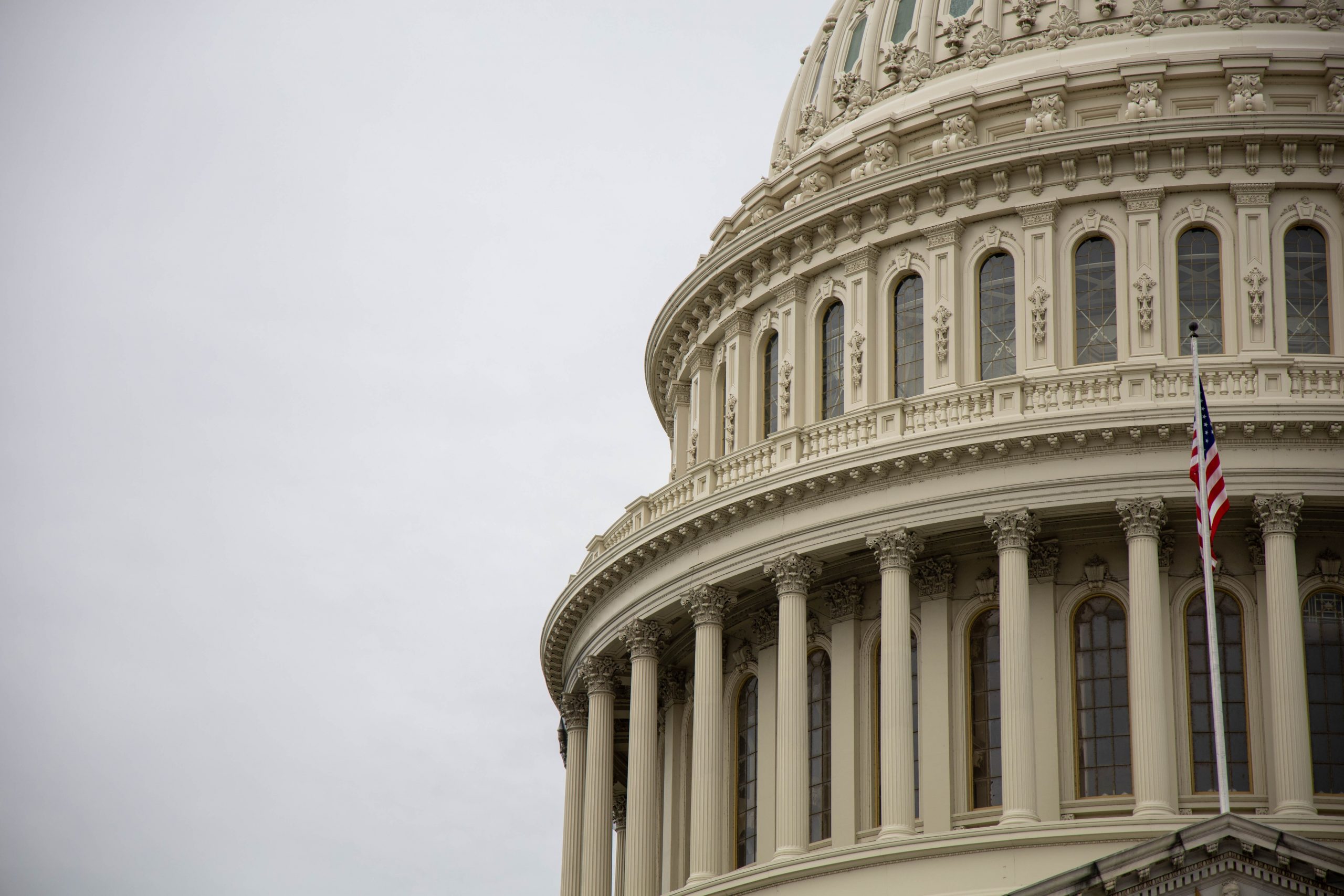 Happy New Year!  I cannot believe it's 2022 – if feels like just yesterday was the start of 2021.  For me FY 2022 was a year of change – Fedmine is now part of GovSpend, which allows us to provide our clients the best in Federal and SLED spending.  It's also the year of accepting COVID as part of our lives as we try to normalize the way we interact with each other, and the constant changes that are part of being in the federal contracting world.
The Congressional Budget Office in its Summary for Fiscal FY 21 list the Federal Outlay at $6.8 trillion dollars with a deficit of $2.8 trillion.  As expected Federal Contracts are just a small part of this outlay, and for FY 21 the federal government awarded a total of $650.7B to 116,446 companies, down from the $686B awarded in FY 2021. Click here for the Fedmine report.
No surprises that the Defense Agencies are the top 5 agencies accounting for $438.3 Billion or 61.4% of the spend.  Health & Human Services, Dept. of Energy, the Veterans Administration, NASA and Homeland Security along with the DoD agencies make up the top 10 agencies to award contracts and account for 84% of the total contracts awarded.
The top companies winning contracts include Pfizer, Lockheed Martin, Electric Boat, Mckesson Corp., Modernatx Inc, Boeing, Humana, Raytheon and Regeneron Pharmaceuticals.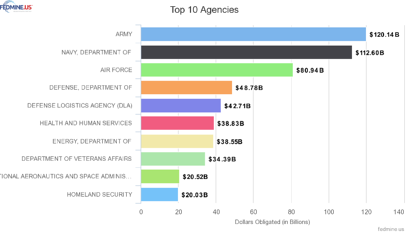 In terms of top NAICS codes Engineering Services and Aircraft Manufacturing are the top two with more than $40B in contracts awarded under each NAICS code, followed by Facilities Support Services, R&D and Computer Systems Design Services.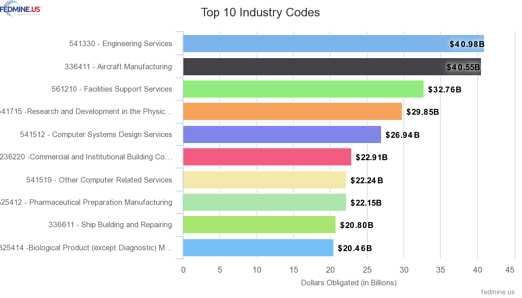 $148.9B or 23.4% of the total contracts were awarded as Small Business Contracts to 83,255 companies.  Modernatx, Atlantic Diving Supply, Coins N Things, Cherokee Nation and Four Points Technology were the top companies to win contracts as small business.  A shout out to our Verified Veteran Owned firms that made the top companies to win contracts as small business.  These include Four Points Technology, Thundercat Technology, Colossal Contracting, Minburn Technology Group and V3Gate LLC.
Click here for the report for FY 21 for contracts awarded as small business contracts.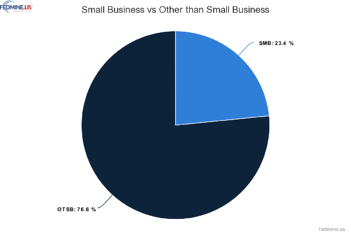 Analyzing the contracts awarded as small business, $25.4B is awarded as Small Business Set-Asides and $7.8B as 8(a) Sole Sources Contracts.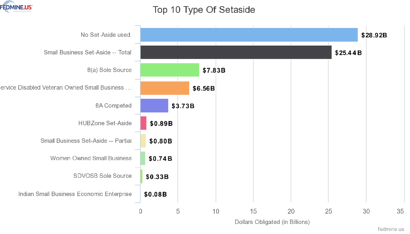 It is important to note that the top NAICS codes for the contracts awarded as small business are different with three of the 10 NAICS codes being computer related NAICS!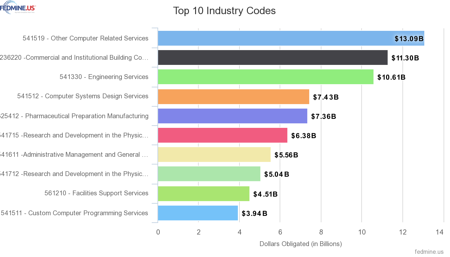 No Analysis is complete without looking at the contracts that were awarded under the COVID-19 National Interest Action Code!  For FY 20 more than $35.8B were awarded to 9,885 companies.  Of this amount 35.7% was awarded as small business contracts.  In FY 21 $51.4B were awarded to 6,271 companies and only 25.5% was awarded as small business contracts.  it is interesting to note that while the dollars awarded under this NIA code rose more than 43%, the number of companies fell by one-third!
The top 25 agencies for FY 21 include the SBA which awarded more than $1.14B in contracts.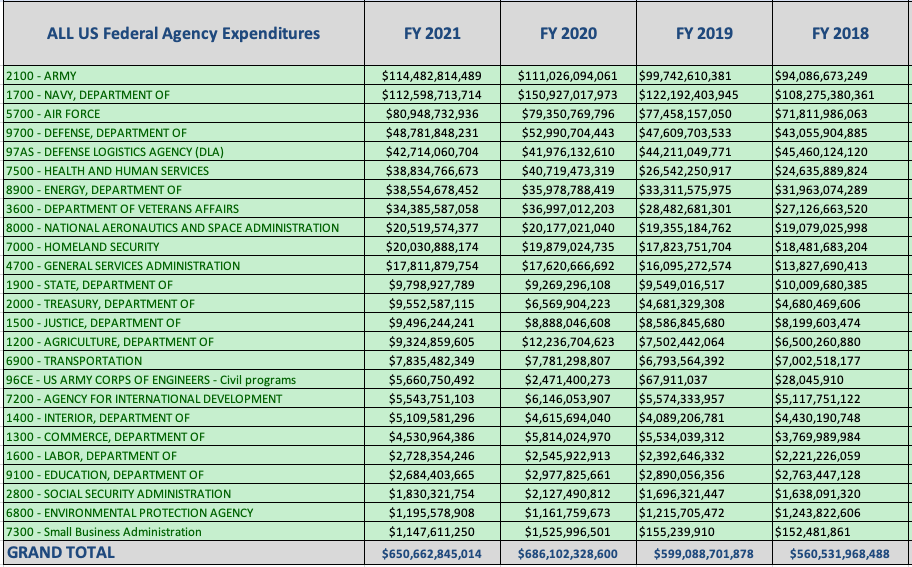 FY 21 has seen a drop of $35.4B from FY 20, however if we look the spend, excluding the contracts awarded under the COVID NIA code, then the drop in federal contracts awarded increases to $50B.  Surprisingly the Navy saw more than a 25% ($38B) drop in contracts awarded as of 1/3/22!  Agriculture, Commerce and the SBA are the other agencies that saw more than a 20% decrease in contracts awarded.
I personally am interested in seeing how this fiscal year pans out with the infrastructure bill…is it time to pay closer attention to Grants?  Stand by for more analysis, and as always do reach out if you have any questions to me at amehan@govspend.com