Get access to the largest agency spending database to make better purchasing decisions.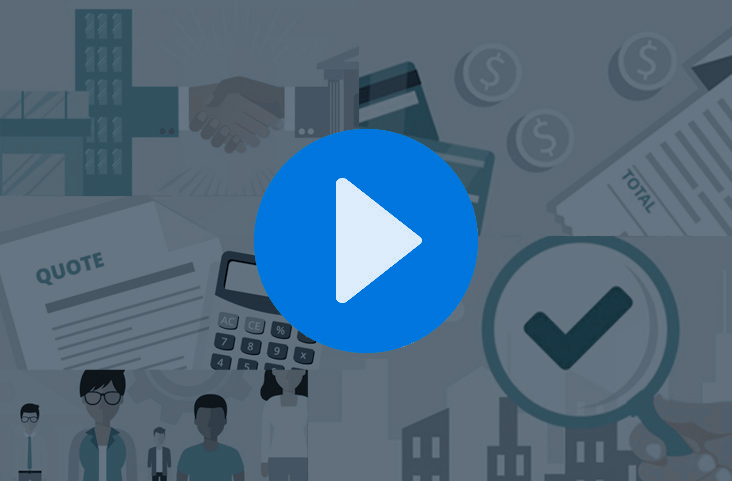 Plan ahead and see other agencies' purchases.
Using historical data of agency purchase orders with pricing, quantities, and suppliers, approach vendors knowing a fair price and what your budget should be.
Get competitive and stop overpaying.
See your vendors' book of government business. See what they sold, who they sold it to, and how much they sold it for.
Grow your contacts and reach out to other agencies.
Find agencies who have purchased products and services you need. Reach out to your peers to gauge their satisfaction before you buy.
Know your government market outside RFPs.
Only 20% of government spending goes through the RFP process. Look into the 80%, identify purchasing trends and what to purchase from state contacts and co-ops.
Get a Quote
Get a quote through the largest audience of companies actively competing for the business of local, state, and federal government agencies.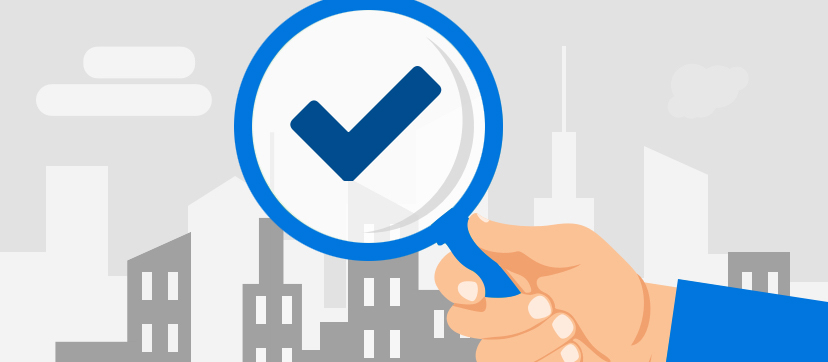 Vendor Validation
Use Vendor Validation to locate vendors that have previously sold a particular product or service to a government agency.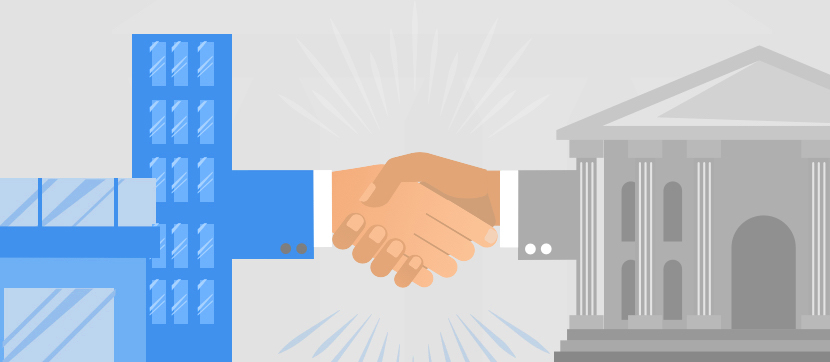 Co-Ops
Search through popular co-ops or add a specific co-op to see if the product or service you need to buy has been purchased by another agency from these contracts, allowing for piggyback opportunities.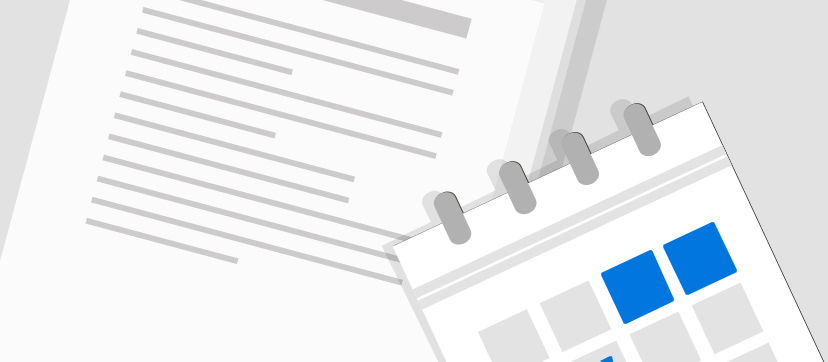 Bid Specs
Use a bid specs tool to locate bids published by agencies around the country. Use the RFP and other documents as a starting point for you to create your own RFP.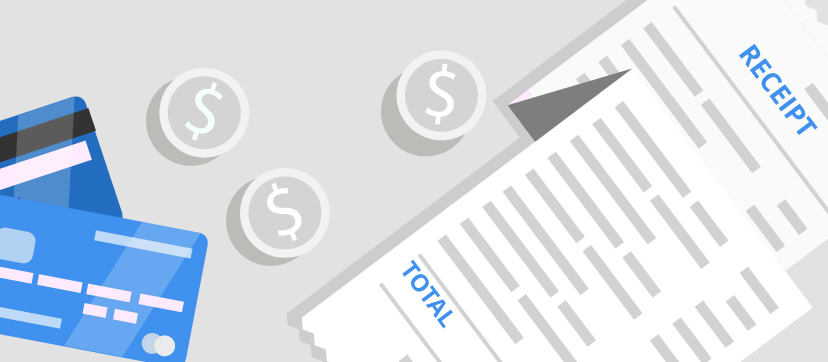 Price Check
Use Price Check to discover all the prices paid by government agencies around the United States to make sure you're making a sound purchasing decision for your agency.
Search Historical Spending
Search historical spending using keywords and filters so you can see what other agencies have been purchasing, as well as discover vendors and pricing.
How It Works
1. Search for any product or service.
We designed a powerful search engine that allows agencies to filter through our database of historical government spending history to find what their peers are saving money on.
2. View Spending details and identify savings.
Identify local vendors who provide services within a 50 mile radius and what other local agencies paid for the same product/service. You can validate sole source companies, piggyback on other contracts, and compare state contract and co-op pricing.
3. Save your searches and receive updates in your inbox.
You are now armed with the intelligence to seek approval from your Committee or Board. Use the purchase order data from neighboring agencies to leverage the best price with existing vendors. Save your searches to receive notifications every time new purchase orders are added to our database.
"The program is specifically designed for competitive sourcing situations – it is strategic, streamlined, methodical, logical, and transparent."
– Darryl Mitchell, former Director of Strategic Sourcing at Georgia Department of Administrative Services
Thousands of users from across the nation.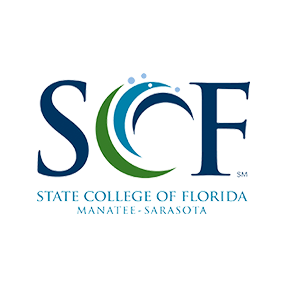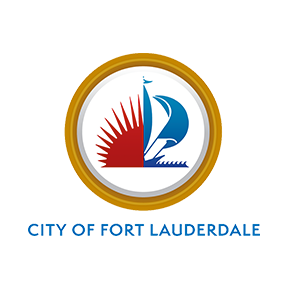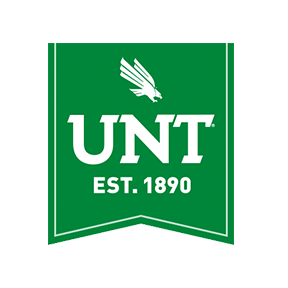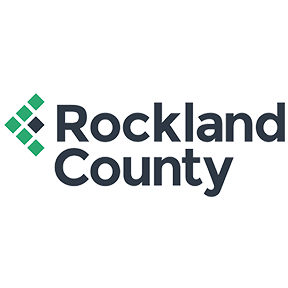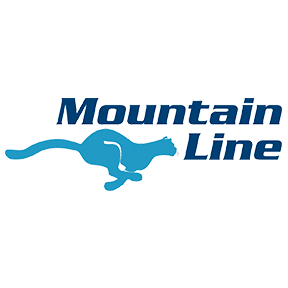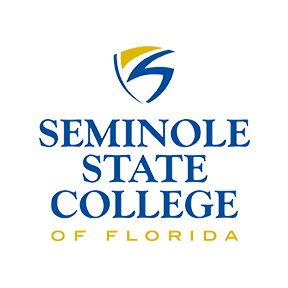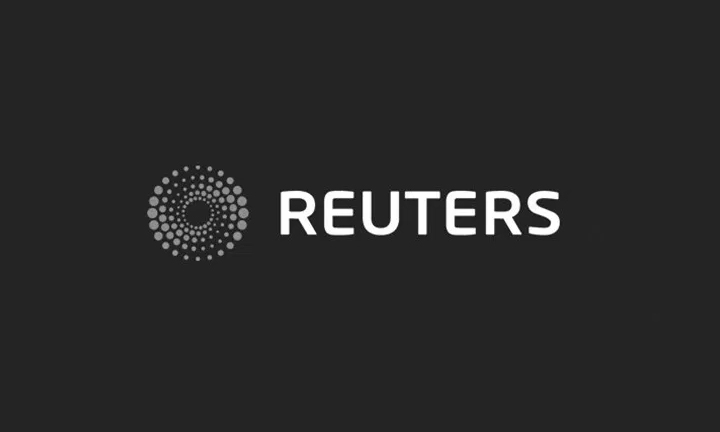 Terms of Services
Welcome to GovSpend!
Thanks for using our services ("Services"). The Services are provided by SmartProcure, Inc. DBA GovSpend ("GovSpend"), located at 700 West Hillsboro Blvd, Suite 4-100, Deerfield Beach, FL 33441, United States. By using our Services, you are agreeing to these terms. Please read them carefully.
THE LAST SECTION CONTAINS A CLASS ACTION WAIVER. IT AFFECTS YOUR RIGHTS ABOUT HOW TO RESOLVE ANY DISPUTE WITH GOVSPEND. PLEASE READ IT.
Using our Services
You must follow any policies made available to you regarding using the Services, including content provided by the Services.
Don't misuse our Services. For example, don't interfere with our Services, try to access them with any automated processes, or try to access them using a method other than the interface and the instructions that we provide. You may use our Services only as permitted by law, including applicable export and re-export control laws and regulations. You must comply with all federal, state and local laws, rules and regulations with respect to your use of the records and other information we provide to you. Using our Services does not grant ownership of any intellectual property rights in our Services or the content you access. You may not use any content unless you obtain permission from its owner or such use does not violate any law (including any rule or regulation of any government agency or other procurement content provider to us). These terms do not grant you the right to use any of our or our affiliates' trade names, trademarks logos or other branding used with our Services. You may not remove, obscure, or alter any legal notices displayed in or along with our Services or its content.
Our Services display some content that is not GovSpend's. This content is the sole responsibility of the entity that makes it available. We may review content to determine whether it is incorrect, illegal or violates our policies, and we may remove or refuse to display content that we reasonably believe violates our policies or the law. But that does not necessarily mean that we review content, so please do not assume that we do. In connection with your use of the Services, we may send you service announcements, messages, and other information. You may opt out of some of those communications.
Your GovSpend Account
You may need to establish a GovSpend Account in order to use some of our Services. If you do we will provide directions to help you establish such account.
The Services, including its content, are intended exclusively for your own account and use. Except as we expressly permit in writing, you are not allowed to share with any third party the Services or any of its content, including by sharing your account password. You assume all responsibility for any claim, demand or damage resulting from another party obtaining your password. We may provide you the right to share content from us with another party, through any sharing function we may provide in the Services. If we provide such feature you must use it pursuant to any directions we provide. In no event may you use third party functions to share our Services including any content from the Services.
If you learn of any unauthorized use of your password, account or content you obtained, notify us immediately at security@GovSpend.us.
Privacy and Copyright Protection
GovSpend's privacy policies explain how we treat your personal data and protect your privacy when you use our Services. By using our Services, you agree that GovSpend can use such data in accordance with our privacy policies.
Your Content in our Services
Some of our Services allow you to submit content. You may retain ownership of any intellectual property rights, to the extent legally permitted, that you hold in that content. In short, what belongs to you stays yours, subject only to limited nonexclusive use rights we have.
When you upload or otherwise submit content using our Services, you give GovSpend a worldwide license to use, host, store, reproduce, modify, create derivative works (such as those resulting from translations, adaptations or other changes we make so that your content works better with our Services), share, communicate, publish publicly display and distribute such content. The rights you grant in this license are for the limited purpose of operating, promoting, and improving our Services, and to develop new ones. This license is irrevocable and continues perpetually even if you stop using our Services or your contract for our services expires.
You can find more information about how GovSpend uses and stores content in the privacy policy or additional terms for particular Services. If you submit feedback about our Services, we may use your feedback without obligation to you.
About Software in our Services
GovSpend gives you a personal, worldwide, royalty-free, non-assignable and non-exclusive license to use the software provided to you by GovSpend as part of the Services. This license is for the sole purpose of enabling you to use the Services as provided by GovSpend, during the term of the license we grant (limited to a maximum of 1 year from the grant date, renewable on an annual basis, unless we expressly provide otherwise) and in the manner permitted by these terms. You may not copy, modify, distribute, sell, or lease any part of our Services or included software, nor may you reverse engineer or attempt to extract the source code of that software.
Modifying, Renewing and Terminating our Services
We are constantly changing and improving our Services. We may add or remove functionalities or features, and we may suspend or stop a Service altogether. We may also add or create new limits to our Services at any time. We may suspend or stop providing our Services to you if you do not comply with our terms or policies or if we are investigating suspected misconduct.
While you'll remain liable for any payments left for the term and any renewal terms until termination occurs pursuant to our termination policies, you can stop using our Services at any time. We'll be sorry to see you go.
Unless sooner terminated in accordance with our terms of service or any written agreement that you have with us, the term will continue to renew automatically for consecutive terms of the same length as the original term. We may charge any previously authorized credit card or other account only upon such renewal. However, no renewal will occur if you provide written notice before the effective date of renewal that you desire not to renew.
Export credits purchased will be added to your account upon receiving payment. Line item export credits, unless otherwise stated in your purchase agreement, will expire at the earlier of one year from the date of purchase or at the end of your initial subscription period.
Our Warranties and Disclaimers
We provide our Services using a commercially reasonable level of skill and care and we hope that you will enjoy using them. But there are certain things that we don't promise about our Services.
OTHER THAN AS EXPRESSLY SET OUT IN THESE TERMS, OR IN ADDITIONAL TERMS WE PROVIDE IN A CONTRACT WITH YOU, NEITHER GOVSPEND NOR ITS SUPPLIERS OR DISTRIBUTORS MAKE ANY SPECIFIC PROMISES, REPRESENTATIONS OR WARRANTIES ABOUT THE SERVICES. FOR EXAMPLE, OTHER THAN DESCRIBING IN GENERAL THAT WE OFFER PUBLICLY AVAILABLE PROCUREMENT INFORMATION FROM A VARIETY OF SOURCES, WE DON'T MAKE ANY COMMITMENTS ABOUT THE CONTENT WE PROVIDE. NOR DO WE MAKE ANY COMMITMENT ABOUT THE SPECIFIC FUNCTION OF THE SERVICES, OR THEIR RELIABILITY, AVAILABILITY, OR ABILITY TO MEET YOUR NEEDS. WE PROVIDE THE SERVICES "AS IS". ADDITIONALLY, THE INFORMATION WE PROVIDE ON THIRD PARTY PURCHASES AND RELATED DATA IS GATHERED FROM THIRD PARTY SOURCES INCLUDING PUBLIC RECORDS. WE DISCLAIM ANY AND ALL REPRESENTATIONS OR WARRANTIES AS TO THE ACCURACY OR COMPLETENESS OF THE INFORMATION. SOME JURISDICTIONS PROVIDE FOR CERTAIN WARRANTIES, LIKE THE IMPLIED WARRANTY OF MERCHANTABILITY, FITNESS FOR A PARTICULAR PURPOSE AND NON-INFRINGEMENT. TO THE EXTENT PERMITTED BY LAW, WE DISCLAIM ALL WARRANTIES.
Liability for our Services
TO THE EXTENT PERMITTED BY LAW, GOVSPEND AND ITS AFFILIATES, AND THEIR RESPECTIVE SUPPLIERS AND DISTRIBUTORS, WILL NOT BE RESPONSIBLE FOR LOST PROFITS, REVENUES, OR DATA, FINANCIAL LOSSES OR INDIRECT, SPECIAL, CONSEQUENTIAL, EXEMPLARY, OR PUNITIVE DAMAGES.
TO THE EXTENT PERMITTED BY LAW, THE TOTAL LIABILITY OF GOVSPEND AND ITS AFFILIATES, AND THEIR RESPECTIVE SUPPLIERS AND DISTRIBUTORS, FOR ANY CLAIM UNDER THESE TERMS, INCLUDING FOR ANY IMPLIED WARRANTIES, IS LIMITED TO THE AMOUNT YOU PAID US TO USE THE SERVICES. WITHOUT LIMITING ANY OTHER LIMITS OR DISCLAIMERS, IN ALL CASES, GOVSPEND AND ITS AFFILIATES, AND THEIR RESPECTIVE SUPPLIERS AND DISTRIBUTORS, WILL NOT BE LIABLE FOR ANY LOSS OR DAMAGE THAT IS NOT REASONABLY FORESEEABLE.
Business uses of our Services
If you are using our Services on behalf of a business, that business accepts these terms. It will hold harmless and indemnify GovSpend and its affiliates, and their respective owners, officers, directors, agents, contractors, employees and other representatives from any claim, suit or action arising from or related to the use of the Services or violation of these terms, including any liability or expense arising from claims, losses, damages, suits, judgments, litigation costs and attorneys' fees.
About these Terms
We may modify these terms or any additional terms that apply to our Services. You should look at the terms regularly. We'll post notice of modifications to these terms on this page. Changes will not apply retroactively and will become effective no sooner than fourteen days after they are posted. However, changes addressing new functions for Services or changes made for legal reasons will be effective immediately. If you do not agree to the modified terms for the Service, you should discontinue your use of that Service. If there is a conflict between these terms and the additional terms, the additional terms will control for that conflict. These terms control the relationship between GovSpend and you. They do not create any third party beneficiary rights. If you do not comply with these terms, and we do not take action right away, this does not mean that we are giving up any rights that we may have (such as taking action in the future). If it turns out that a particular term is not enforceable, this will not affect any other terms.The internal laws of the State of Florida, in the U.S.A., excluding Florida's conflict of laws rules, will apply to any disputes arising out of or relating to these terms or the Services. All claims arising out of or relating to these terms or the Services will be litigated exclusively in the federal or state courts of Broward County, Florida, USA, and you and GovSpend consent to personal jurisdiction in those courts. For information about how to contact GovSpend, please visit www.GovSpend.us.
Class Action Waiver
Any proceedings to resolve or litigate any dispute in any forum will be conducted solely on an individual basis. No party will seek to have any dispute heard as a class action or in any other proceeding in which either party acts or proposes to act in a representative capacity. No proceeding will be combined with another without the prior written consent of all parties to all affected proceedings.
Last modified date: February 27, 2018.
Privacy Policy
This Privacy Policy applies to all of the products, services and websites offered by SmartProcure, Inc. DBA GovSpend ("GovSpend"). If you have any questions about this Privacy Policy, please feel free to contact us through our website or write to us at: SmartProcure, Inc. DBA GovSpend, Suite 4-100 Deerfield Beach, FL 33441 USA:
Information we collect and how we use it
We may collect the following types of information:
Information you provide – When you sign up for a GovSpend Account, we ask you for personal information. We may combine the information you submit under your account with information from other GovSpend services or third parties in order to provide you with a better experience and to improve the quality of our services. For certain services, we may give you the opportunity to opt out of combining such information. You can use the GovSpend Dashboard to learn more about the information associated with your Account.
Cookies – When you visit GovSpend, we send one or more cookies to your computer or other device. We use cookies to improve the quality of our service, including for storing user preferences, improving search results and ad selection, and tracking user trends, such as how people search. GovSpend also uses cookies in its advertising services to help advertisers and publishers serve and manage ads on GovSpend services.
Log information – When you access GovSpend services via a browser our servers automatically record certain information. These server logs may include information such as your web request, your interaction with a service, Internet Protocol address, browser type, browser language, the date and time of your request and one or more cookies that may uniquely identify your browser or your account.
User communications – When you send email or other communications to GovSpend, we may retain those communications in order to process your inquiries, respond to your requests and improve our services. We may use your email address to communicate with you about our services.
Affiliated GovSpend Services on other sites – We offer some of our services on or through other web sites. Personal information that you provide to those sites may be sent to GovSpend in order to deliver the service. We process such information under this Privacy Policy.
Third Party Applications – GovSpend may make available third party applications, through its services. The information collected by GovSpend when you enable a third party application is processed under this Privacy Policy. Information collected by the third party application provider is governed by their privacy policies.
Other sites – This Privacy Policy applies to GovSpend services only. We do not exercise control over the sites displayed as search results, sites that include GovSpend applications, products or services, or links from within our various services. These other sites may place their own cookies or other files on your computer, collect data or solicit personal information from you.
In addition to the above, we may use the information we collect to:
Provide, maintain, protect, and improve our services and develop new services; and
Protect the rights or property of GovSpend or our users.
If we use this information in a manner different than the purpose for which it was collected, then we will ask for your consent prior to such use. GovSpend processes personal information on our servers in the United States of America.
Information sharing
GovSpend only shares personal information with other companies or individuals outside of GovSpend in the following limited circumstances:
We have your consent. We require opt-in consent for the sharing of any sensitive personal information.
We provide such information to our subsidiaries, affiliated companies or other trusted businesses or persons for the purpose of processing personal information on our behalf. We require that these parties agree to process such information based on our instructions and in compliance with this Privacy Policy and any other appropriate confidentiality and security measures.
We have a good faith belief that access, use, preservation or disclosure of such information is reasonably necessary to (a) satisfy any applicable law, regulation, legal process or enforceable governmental request, (b) enforce applicable Terms of Service, including investigation of potential violations thereof, © detect, prevent, or otherwise address fraud, security or technical issues, or (d) protect against harm to the rights, property or safety of GovSpend, its users or the public as required or permitted by law.
If GovSpend becomes involved in a merger, acquisition, or any form of sale of some or all of its assets, we will ensure the confidentiality of any personal information involved in such transactions and provide notice before personal information is transferred and becomes subject to a different privacy policy.
Information security
We take appropriate security measures to protect against unauthorized access to or unauthorized alteration, disclosure or destruction of data. These include internal reviews of our data collection, storage and processing practices and security measures, including appropriate encryption and physical security measures to guard against unauthorized access to systems where we store personal data.
We restrict access to personal information to GovSpend employees, contractors and agents who need to know that information in order to process it on our behalf. These individuals are bound by confidentiality obligations and may be subject to discipline, including termination and criminal prosecution, if they fail to meet these obligations.
Accessing and updating personal information
When you use GovSpend services, we make good faith efforts to provide you with access to your personal information and either to correct this data if it is inaccurate or to delete such data at your request if it is not otherwise required to be retained by law or for legitimate business purposes. We ask individual users to identify themselves and the information requested to be accessed, corrected or removed before processing such requests, and we may decline to process requests that are unreasonably repetitive or systematic, require disproportionate technical effort, jeopardize the privacy of others, or would be extremely impractical (for instance, requests concerning information residing on backup tapes), or for which access is not otherwise required. In any case where we provide information access and correction, we perform this service free of charge, except if doing so would require a disproportionate effort. Because of the way we maintain certain services, after you delete your information, residual copies may take a period of time before they are deleted from our active servers and may remain in our backup systems.
Enforcement
GovSpend regularly reviews its compliance with this Privacy Policy. When we receive formal written complaints, it is GovSpend's policy to contact the complaining user regarding his or her concerns. We will cooperate with the appropriate regulatory authorities, including local data protection authorities, to resolve any complaints regarding the transfer of personal data that cannot be resolved between GovSpend and an individual.
Changes to this Privacy Policy
Please note that this Privacy Policy may change from time to time. We will not reduce your rights under this Privacy Policy without your explicit consent. We will post any Privacy Policy changes on this page and, if the changes are significant, we will provide a more prominent notice (including, for certain services, email notification of Privacy Policy changes).
Last modified date: 1/30/18.